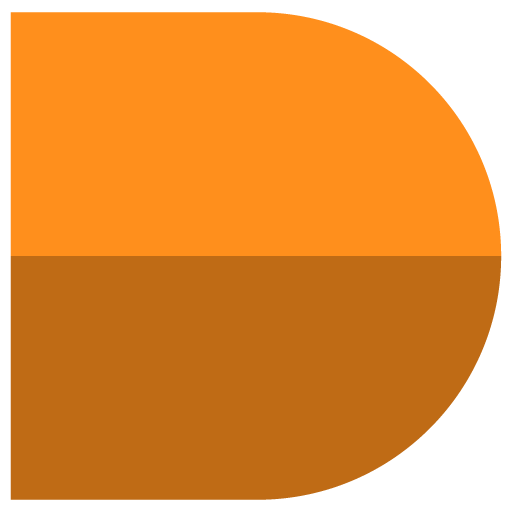 Deployment for Sage Intacct Construction
Exclusively from Bangert, Inc.
Bangert Deployment for Sage Intacct is a new approach to implementing software. It consists of 4 elements; Courses, Classes, Homework, and Milestones.
Deployment Learning Structure
1. Courses
Video Coursework that you complete on your own schedule, at your own pace.
2. Classes
Live Classes taught by our Sage Intacct Experts.
3. Homework
A checklist of items you must complete in Sage Intacct before moving on to the next course.
4. Milestones
One-on-One Milestone Check-Ins for you to sign-off on your progress to date.
Go at Your Own Pace
You are free to go at your own pace or reference the sample schedule below.
0 - The Bangert Way
In this first course, we will discuss your Deployment roadmap (how you'll get from start to finish), the essentials and basics of Deployment, along with tools for planning and managing your Deployment.
📄 12 LESSONS
📖 1H:02M
1 - Getting Started with Sage Intacct
Prepare for a seamless Deployment by ensuring you have all the resources you need. We will review the Deployment Structure and walk you through Master File Templates and how to clean up your books prior to Deployment.
📄 10 LESSONS
📖 12H:45M
Milestone 2:
Core Accounting
2 - Company, Entity, and User Configuration
Dive deep into configuring company settings, users, and entities. Optimize your system for maximum productivity by assigning roles and permissions to your company users.
📄 43 LESSONS
📖 7H:47M
3 - Core Accounting Configuration
Establish a solid foundation for financial management by configuring your core accounting modules: General Ledger, Cash Management, Accounts Payable, and Accounts Receivable. This course will prepare you for setting up vendors, bank accounts, GL accounts, and much more.
📄 96 LESSONS
📖 11H:15M
4 - Transaction Definitions & Documents Configuration
Get ready to revolutionize your document management processes. This course will guide you through printed document templates and setting up different approval workflows for each transaction definition.
📄 28 LESSONS
📖 5H:30M
5 - Projects Configuration
This course will equip you with key steps for configuring Projects in Sage Intacct. With a focus on setting up expense tracking, cost codes, and cost types, this comprehensive course will provide the knowledge needed to optimize project management.
📄 15 LESSONS
📖 4H:35M
6 - Projects Workflow
Master the intricacies of project workflow. This Deployment course will show how to set up crucial initial data for a project, including project estimates, purchase orders, and subcontracts. Additionally, if you are not using Construction Payroll, you will learn how to enter employee timecards and expenses.
📄 7 LESSONS
📖 3H:20M
7 - Project Contracts & Billing
Become proficient in project contracts and the billing process in Sage Intacct Construction. This Deployment course will get you started on creating and managing contracts for Time & Material billing, fixed prices, and how to release retainage. Gain full control over project finances as you create markup tables tailored specifically to Time & Material contracts.
📄 25 LESSONS
📖 5H:40M
Milestone P:
Payroll*
*Only necessary if you have Sage Intacct Payroll.
P1 - Payroll System & User Configuration
Optimize your payroll system by configuring it in this course. You'll gain insights into efficient employee configuration for any type of user within Sage Intacct Construction.
📄 9 LESSONS
📖 2H:20M
P2 - Payroll Taxes & Pay Modifiers
Fine-tune employee pay components with precision. This course will cover the essentials of setting up payroll taxes, pay modifiers, and journal entry mapping while ensuring proper compliance and accurate tax calculations.
📄 12 LESSONS
📖 3H:45M
P3 & P4 - Payroll Employees, Jobs, Tables, Timecards, Checks, and Reports
Set the stage for seamless payroll operations by learning how to master timecards, checks, and much more. This course will show you how to create default trade, level combinations and pay rate tables for a variety of scenarios.
📄 12 LESSONS
📖 7H:45M
Milestone 4:
Workflow Training & Testing
W1: Workflow Training & Testing
Get ready to master workflow testing in Sage Intacct, ensuring your system is fully configured for success. Gain the skills needed to effectively test your workflow in key modules such as AR, AP, Purchasing, GL, and Cash Management. This course is designed to validate your configuration and ensure your workflows are properly setup.
📄 12 LESSONS
📖 13H:15M
W2: Go-Live
In this course, we will walk through the necessary components of Go-Live and provide all of the resources you will need to prepare for – and properly – Go-Live on Sage Intacct.
📄 0 LESSONS
📖 8H:0M
Interested in joining Bangert Deployment?